Love these products but want to buy them yourself at a discount? Just sign up for a wholesale account (similar to Sam's Club, Costco, etc) at $55 a year for a membership and buy at 20-50% off!
Your skin will thank you! Visit my Senegence site and click "sign up now!" at the bottom of the page.
Do I have to sell these products if I sign up?
NO! You can simply buy for yourself, friends and family. Selling is not required!
What if I want to be a seller?
Then you are joining at the perfect time!
From Nov 2016 to Jan 2017 for SeneGence in the USA alone, we've gained 35,000 NEW distributors! There are 4 phases to every company ...
1. Formulation - company formed
2. Concentration - company showing its worth
3. Momentum - millionaires are made, explosive growth
4. Stability - company "levels out" stays stable

We are just about to hit the Momentum Phase where millionaires are born! NOW is the time to join!! And It's ONLY $55!!!! www.senegence.com/amlc

Distributor ID# 186127
Other questions? Message me using the "Contact" button at the top of this page.
Powered by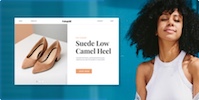 Create your own unique website with customizable templates.